Page Header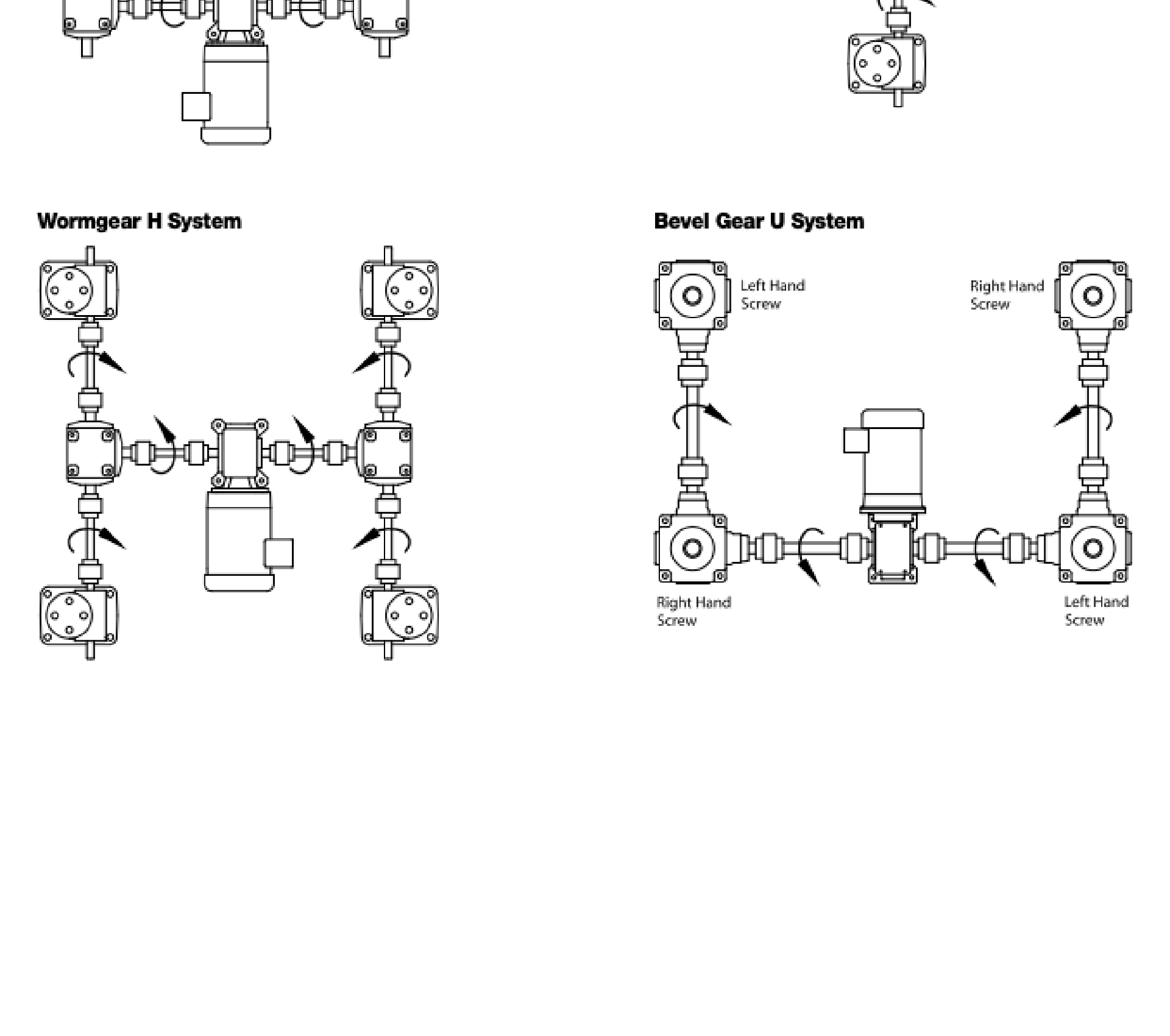 Boots For Traveling Nut Screw Jacks
Boots For Traveling Nut Screw Jacks
Joyce boots protect the lifting screw from dust, dirt, and help maintain lubrication. Standard boots, fabricated from neoprene-coated nylon also guard against moisture and corrosive contaminants. Adding protective boots may increase the closed height of jacks. For specific dimensional information based on jack design, refer to the information below.
Zippered boots
Horizontally mounted boots
Boots for extreme temperatures (-100°F to 500°F)
Boots for corrosive atmospheres
Boots for Bevel Gear Jacks and Bevel Ball Actuators
Ordering Information:
Since boots are designed for specific jacks and actuators, they are specified as part of the complete part number. Refer to the ordering section for the products on which they will be used:
Replacement Boots: To order replacement boots, contact [email protected] and provide the serial number of the jack on which the boots will be mounted.
Product Media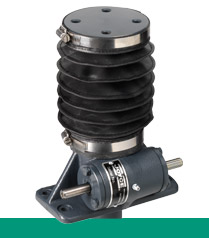 Thickness
Material
Temperature Range
In.
mm.
Offers Resistance to:
Neoprene-coated nylon Black (standard material)
–60°F to 250°F.
0.020
0.51
Vegetable and animal oils, weather, abrasion
Neoprene-coated nylon Black
–60°F to 250°F.
0.036
0.91
Vegetable and animal oils, weather, abrasion
Hypalon-coated nylon Green
–60°F to 250°F.
0.024
0.61
Vegetable and animal oils, weather, abrasion
Hypalon-coated nylon Black
–60°F to 250°F.
0.023
0.58
Vegetable and animal oils, weather, abrasion, ozone, acids
Silicon-coated fiberglass Red-orange
–100°F to 450°F.
0.022
0.56
Vegetable and animal oils, weather, abrasion, ozone, acids
Aluminum-coated fiberglass Silver
–100°F to 500°F
0.020
0.51
Weld spatter, flame

Jack Capacity
A O.D. of Boot
B Collar Diameter
C - Collar Diameter
D - Collar Diameter Machine Screw Jacks Only**
ACME Nut
Ball Nut
250/500 Lb.
3 1/2
2 5/16
2 1/4
1
1,000 Lb.
3 1/2
2 5/16
2 1/4
1
1Ton
5
2 3/4
3 1/4
2 5/8
1 1/2
2Ton
5
3 3/4
3 1/4
3 1/4
1 1/2
3Ton
5 1/2
3 3/4
3 1/4
2
5Ton
5 1/2
4 3/4
4
4 15/16
2
10 Ton
6 1/2
5 3/4
6
5 3/8
3
15 Ton
6 1/2
5 3/4
6 1/2
3 1/2
20 Ton
6 1/2
6
7 1/2
5 3/8
3 3/4
25 Ton
8
7 1/2
8 1/2
4 1/2
30 Ton
8
8 1/4
7 3/8
7 3/8
4 1/2
35 Ton
10
8 1/2
9
5
50 Ton
10
11 5/8
10
9 3/4
6
75 Ton
13
13 1/2
12
7
100 Ton
14 1/2
15
12 3/4
8